Saybus has been the one and only transport provider, for more than 20 years, of Club Evasion, Ok Vacances and Vacancia, for the transportation in France and Europe of their 4 000 vacationers and 900 supervisors, from their hometown to their holiday destination.
Clientele being composed of people with intellectual disability, human dimension is here essential. These people couldn't go on holiday if Saybus wasn't there to provide transport solutions to France and Europe.
The project: national event
The first step consist s in routing the vacationers, from their place of residence to the grouping platform, Villefranche-sur-Saône or Blois. Once there, the passengers get out of the coaches and enjoy a stop while they can eat and rest. Luggages are being unloaded and dispatched for departures. Travelers are grouped according to their destination, and guided to the coaches which will route them to their place of holidays, which constitute the second step.
It is a major operation which represents, at Villefranche-sur-Saône especially, 2 800 vacationers and more than 500 supervisors transiting within 4 hours.
Furthermore, groups are transported for daytrips all the way through their stays, and groups staying abroad keep their vehicle at disposal on the spot.
A total of 1 100 vehicles has been mobilised during August for national transfers and excursions.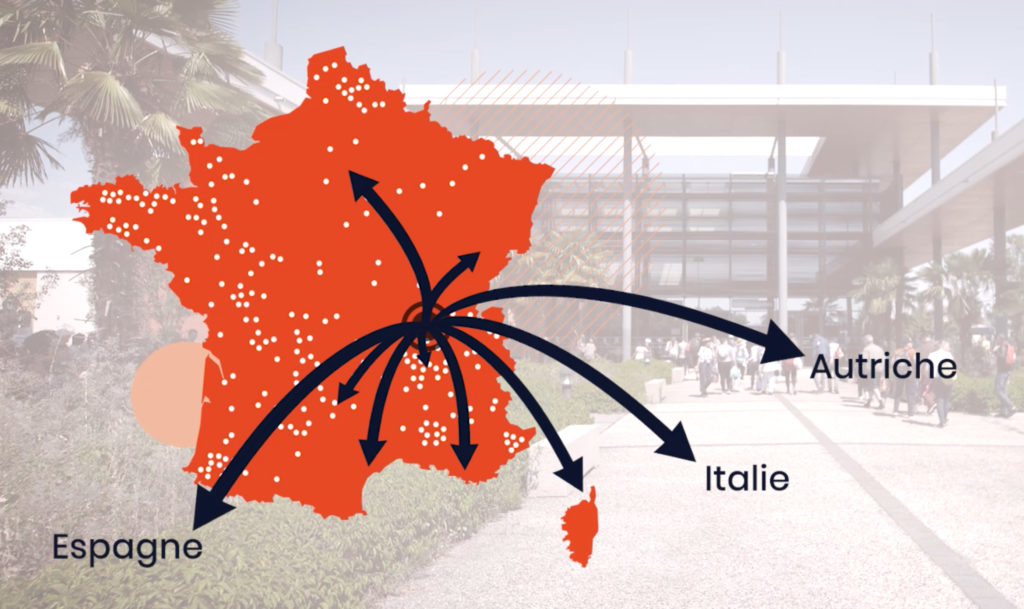 Saybus missions and commitments
For such an operation, the purpose of Saybus is to support the customers from the definition to their project to follow up on the D-Day.
Saybus commits itself to bring a human and customised support to each clients. It starts with an excellence knowledge of the business and the customers.
To successfully carry out all the tasks assigned, Saybus made travelers' security and customers' satisfaction its priority. Network's vehicles are of high quality and the company invests constantly in rolling stock in order to make the coaches the most suitable and comfortable.
Drivers are polite, welcoming and experimented in order to make the travel unforgettable for Saybus' customers and their travelers.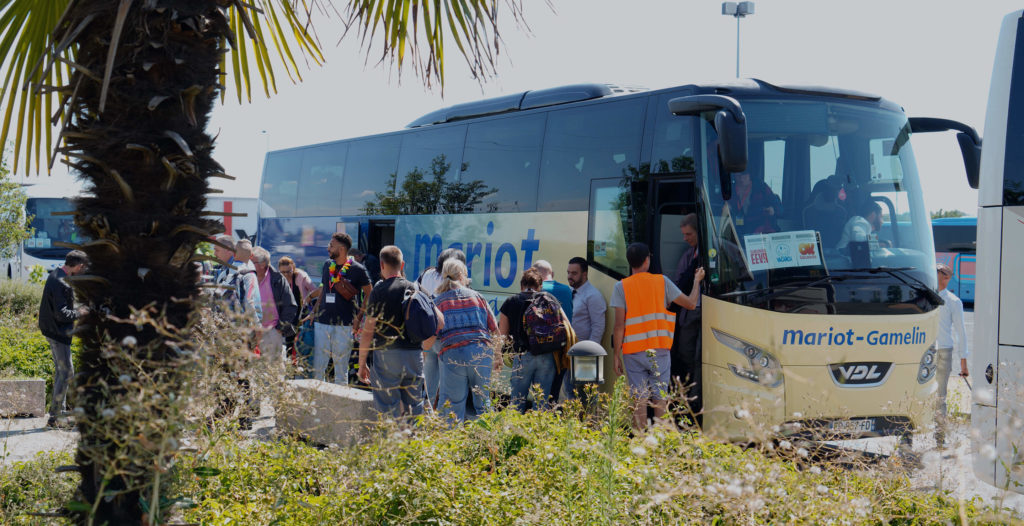 Saybus added values
First of all, as a unique representative to organise all vacationers trips, Saybus coordinates and handles for its customers all transports issues : 1 100 vehicles, 1 unique representative, 1 invoice.
Saybus strength in this project is to be sensitive to the customer, to adapt to his needs and make the operation a success.
It's also the shared values with all the operating sites and all the shareholders from the network: human and social values and operational excellence. All these teams share the same ambition, to satisfy customers and travelers.
These major operations couldn't be a success without the Réunir Network and its shareholders.
Today, everything was smooth and organised: luggages' delivery, people transit, stops, movement of persons, timing. I think it's one of the best platform over the past 10 years. Brahim Galloul, CEO of Club Evasion.
And you, where will you go today?