On last June 6th, the Saybus company and the Réunir Network were present for the D-DAY 's 75th Ceremony at Colleville-sur-Mer and Courseulles-sur-Mer.
« During this international event, we carried around 3 500 Americans and Canadians passengers to the ceremonies places » describes us Alexandre DELVALLEZ, the general manager of Saybus.
« It represented 81 drivers and equally as many grand tourism coaches. This project has been a real success despite the complexity of it at both traffic limitation level and security action implemented by Police service. » he continues.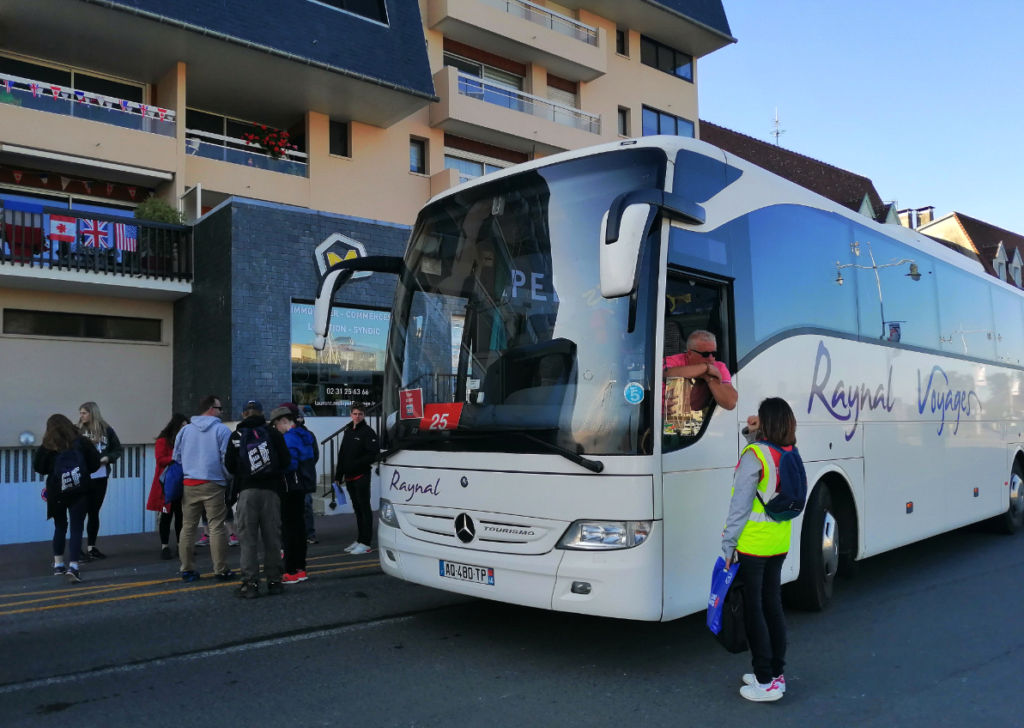 The general manager of Saybus took the time to welcome the work of all the drivers from the Réunir Network. They have shown professionalism, quality service, adaptability and patience during this major operation.
The project has been conducted for the international company Education First of which we underline the trust they put into Saybus to lead this large project.
« A huge thanks to the whole Réunir Network for its full support in this operation and to all the Saybus Team for its operational excellence. » precised Alexandre DELVALLEZ.
Rendez-vous for the D-DAY 's 80th Ceremony!