On the occasion of its general assembly held on Tuesday 14 December 2021 in Paris, the REUNIR association, the leading network of PME in road passenger transport, elected its new governance.
Mr Michel Seyt was unanimously elected President, as well as its 11 directors.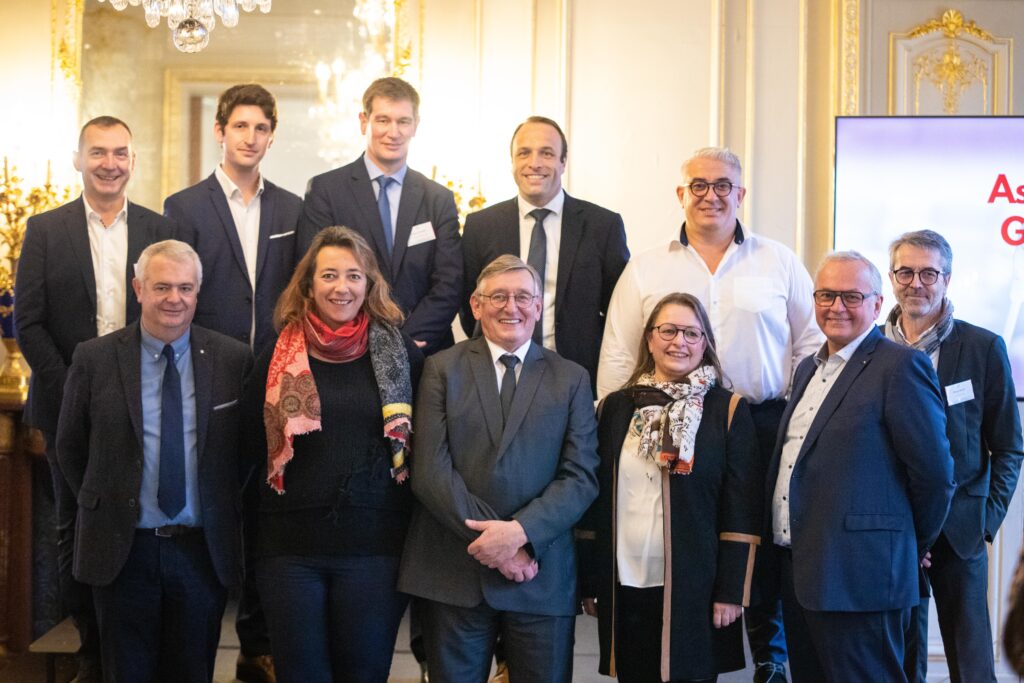 From left to right in the photo:
Philippe Nombalais – Voyages Nombalais
Olivier Inglard – Voyages Inglard
Anthony Moreau – Transport Moreau 36
Isabelle Barrière – Autocars Barrière
Stéphane Boubet – Autocars Boubet
Guillaume Bernini – Cars Viabus
Patricia Perroy – ASTT/ASTG
Christophe Gazet – Transports Fontanon
Thierry Schidler – Autocars Schidler
Philippe Bihan – Cars Bihan
Frederic Pinet – Autocars Pinet (not pictured)
A new board of directors will work for the good development of the association for the next 3 years.
The work of Mr Alain-Jean Berthelet, former President of the REUNIR network, was widely praised by the assembly. We would like to thank him for his commitment to our members.
A reflection that has already begun
The new governance took advantage of the gathering of all the REUNIR network's business leaders to begin the first reflections on the fundamental subjects of the next 3 years. During 12 workshops on the theme of "Developing the attractiveness of the REUNIR network's PME", the members met to reflect on the network's future. These workshops produced ideas, solutions and challenges, which will feed the work of the new board of directors and employees of the REUNIR association.

A new REUNIR adventure is beginning, and the association wishes its new President and Board of Directors every success in carrying out the network's projects.