The organization of transport by bus of foreign travelers in France is a major issue. Saybus took the opportunity to develop its offer for foreign customers.
Situation of the international demand
France remains the first tourism destination
With over 89 million foreign tourists in 2018, France keeps its status of first world tourism destination. As a result, it represents an increase of 3% in comparison to 2017, translated by a revenue of 56,2 billion euros.
France keeps to success internationally thanks to its natural and cultural heritage: ideally located in the heart of Western Europe, with a large historical heritage, gastronomy, oenology, various and attractive landscapes, cultural high places, the longest beaches in Europe & the world largest ski areas. The important volume of leisure facilities – catering, restaurant industry, theme parks, etc. – also enhances this attractiveness.
The importance of tourism in France, and more specifically in Paris, generates new challenges. Could the overexposure of a touristic place endanger it? For example, we notice that the hotel industry in Paris area has reached saturation point. It can be explained because of the high land cost and the limits of urbanism. Catering has only slightly increased and cannot keep up with the needs. Which is not in a logical touristic development of a capital city such as Paris.
According to the 2019 report of the World Economic Forum, France has taken the second place on Travel & Tourism Competitiveness ranking.
If the annual growth remains between 2 and 3 %, France should meet the symbolic target of 100 million tourists by 2022. The increasing number of Asian customers should help reaching this figure: India + 16 % and Japan + 11 % in 2018.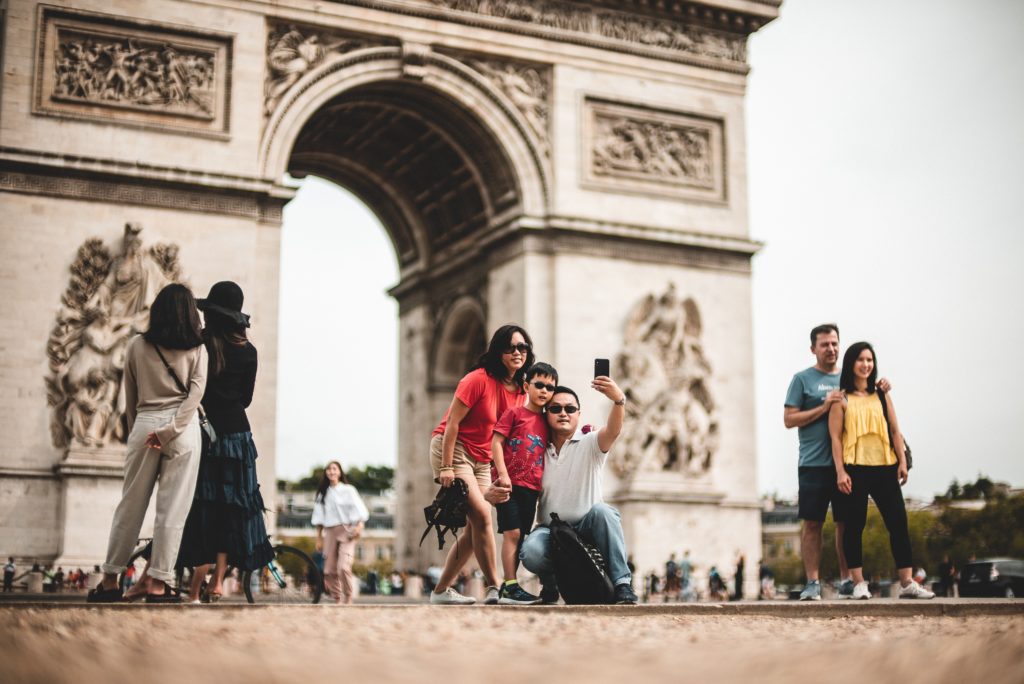 Which services and solutions can Saybus provide?
In order to meet this overwhelming growth of international tourists, Saybus is able to offer support to these foreign customers on French and European roads.
Deeply rooted all throughout France thanks to the Réunir network, and in at least 40 countries with Global Passenger Network (GPN), Saybus is a reference company on tourism market and bus trips.
Thanks to the Réunir group (Saybus parent company), Saybus – the subsidiary specialized in touristic and occasional transport – can count on a fleet of over 7 900 vehicles from 4 to 93 seats to serve international tourists looking for a bus with a driver. Saybus covers the entire French territory with over 240 operational sites and more than 6 000 drivers.
Moreover, to support the company in its internationalization, a new team of dynamic and bilingual (English and Spanish) project officers has joined the core team of the company, and a commercial development strategy focused on the acquisition on international key accounts has been set up.
Increasing our visibility: where can you meet Saybus?
Saybus and Global Passenger Network (GPN)
In March 2019, Saybus has officially joined the GPN international network which reference a single bus transport operator by country, in over 40 countries in the world.
GPN is an association of the finest bus transport companies in the world. The network establishes contact between transport operators from the network and potential customers (travel agencies, tour-operators, event agencies…) wishing to hire a bus with driver. It also gives to the Transport industry resources to promote the advantages of bus and passenger transport in general. GPN encourages the development of the best practices within the sector: quality, security and customer service.
In other words, this is a great opportunity for the SMEs of the Réunir network to show their historical skills and their detailed knowledge of the French territory.
Saybus wishes to continue its development in touristic and occasional transport for its shareholders (Réunir network members), to meet the needs of tourists and to deliver a local and unforgettable experience to its travelers.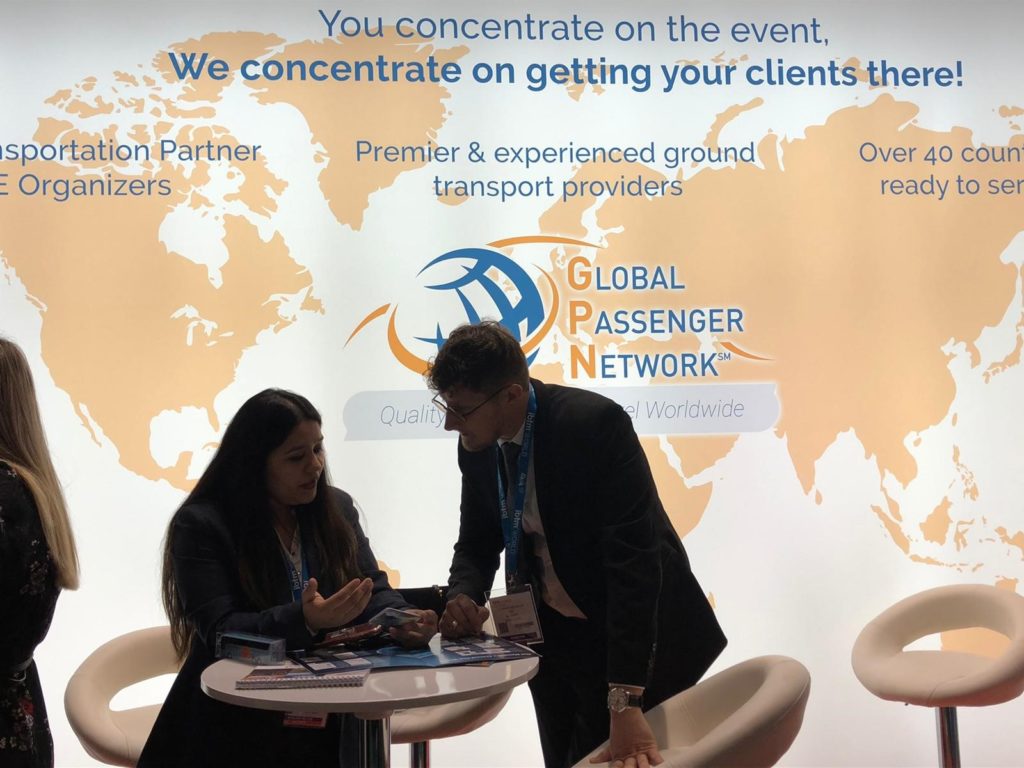 Attending international trade shows
Hoping to raise its profile with a wider audience, Saybus travelled all over Europe to meet its future customers at the largest tourism shows of the year. These trade shows gather each year tens of thousands of customers and prospects, coming from all over the world, looking for new suppliers. For this reason, Saybus has therefore come to London and Barcelona!
???? London – WTM World Travel Market – from November 4th to 6th 2019
Saybus was present together with GPN at the WTM London. It is one of the numerous unmissable meetings in the World Tourism industry. This event has known an amazing growth since its creation and is one of the oldest one.

At its creation in 1980, for the first edition at London Olympia:
40 countries
221 exhibitors
9000 professional visitors
Finally 40 editions later…
182 countries and regions
5 000 exhibitors
51 000 professional visitors and 89 000 global visitors
In short, the WTM show is THE meeting of the economic actors of the international tourism sector. It offers participants meetings and commercial promotion opportunities.
???? Barcelona – IBTM Business Travel Market – from Novembre 19th to21st 2019
IBTM World is the leading show in corporate events organisation in the world.
Saybus was present, alongside GPN, in Barcelona for the 32nd edition of the show. Overall, more than 15 000 tourism and event industries were represented with more than 3 000 destinations.
Which conclusions for Saybus?
To meet an evergrowing international demand, Saybus is positioning itself as a leading transport operator in France thanks to the dense territorial covering of the Réunir network. Saybus is not an intermediary, it is an integral part of the Réunir network's SMEs to provide our customers with transport services in the respect of our values: quality management system, operational excellence and customer satisfaction. At least, Saybus is a true added value for foreign customers who are looking for the guaranty of a quality service everywhere in France.
During the WTM and IBTM trade shows, close to 200 prospects and customers came to meet Saybus. Some introduced their transport needs, while others discovered Saybus solutions: turnkey services to ensure quality travel.
With over 30% of its 2019-turnover generated with international customers, Saybus wants to bear the colors of the Réunir network's SMEs on the international touristic market in order to become one of the French leaders for foreign passengers transport in France and Europe in 2022.
And you, where will you go today?