While the Covid-19 epidemic progress thoughout France, companies have the obligation to use home office, as far as possible. How Saybus organize itself?
Home office, a solution in case of exceptional circumstances
Considering the actual environment due to the Covid19, companies have the obligation to offer home office to their employees. Article L122-11 of Labour French Code provides "in case of exceptional circumstances, in particular epidemic threat, or in case of force majeure, the implementation of home office can be considerate as an workstation layout necessary to continue the company's activity and guarantee employees protection."
Saybus follows very closely government's measures about Covid-19 and makes sure to take necessary measures to protect its customers and employees.
With the home office, the Saybus team maintain its activity and remain at its customers and collaborators disposal. The whole team is available by phone (+33 4 72 56 10 20) and email (contact@saybus.fr). Emergency number is at customers, collaborators, sharelholders disposal, and available 24h/24 and 7d/7 : +33 4 27 46 48 09.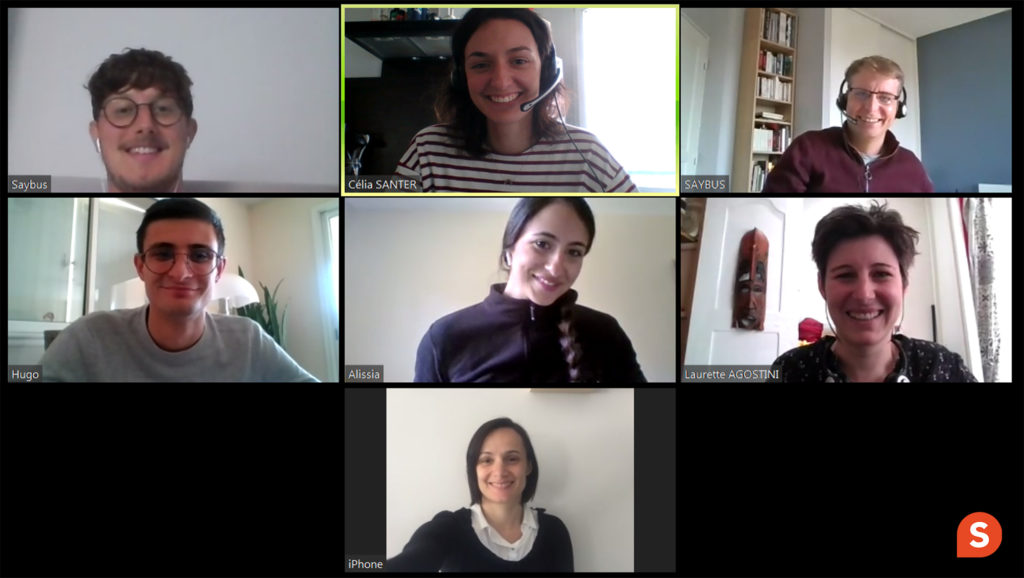 Which operational measures are set up?
Health preventive measures have been set up in order to protect vehicles, drivers and operation site.
Saybus priority, and also Réunir Network's shareholders, has always been services high quality and that's why measures have been strenghthen with:
Strenghthen the Saybus emergency unit;
Availability of gloves, hydroalcoholic gel and disinfectant wipes;
Cleaning vehicles with disinfectant at least once a day;
Real time Internal monitoring of the situation evolution;
Using de back door for get on and get off;
The first row behind the driver are isolated and not accessible to the passengers;
Information inside the vehicles, for passengers to make sure to be at 1 meter at least from the driver and each other.
Consider the future together
Saybus is operational to prepare the end of this difficult period of time. It's the moment to anticipate summer season projects and the following month.
The company being a part of Réunir Network, Saybus collaborators remain supportive to the business sector and remain at disposal to their customers and shareholders in any cases and emergencies.
Saybus team is preparing and finalizing future projects and wish more than everything to enable passengers to discover France and Europe once again. Our regions, drivers and teams are more than ever ready to welcome them.
In these particular conditions, stay all vigilants and think to our and our relative's health.