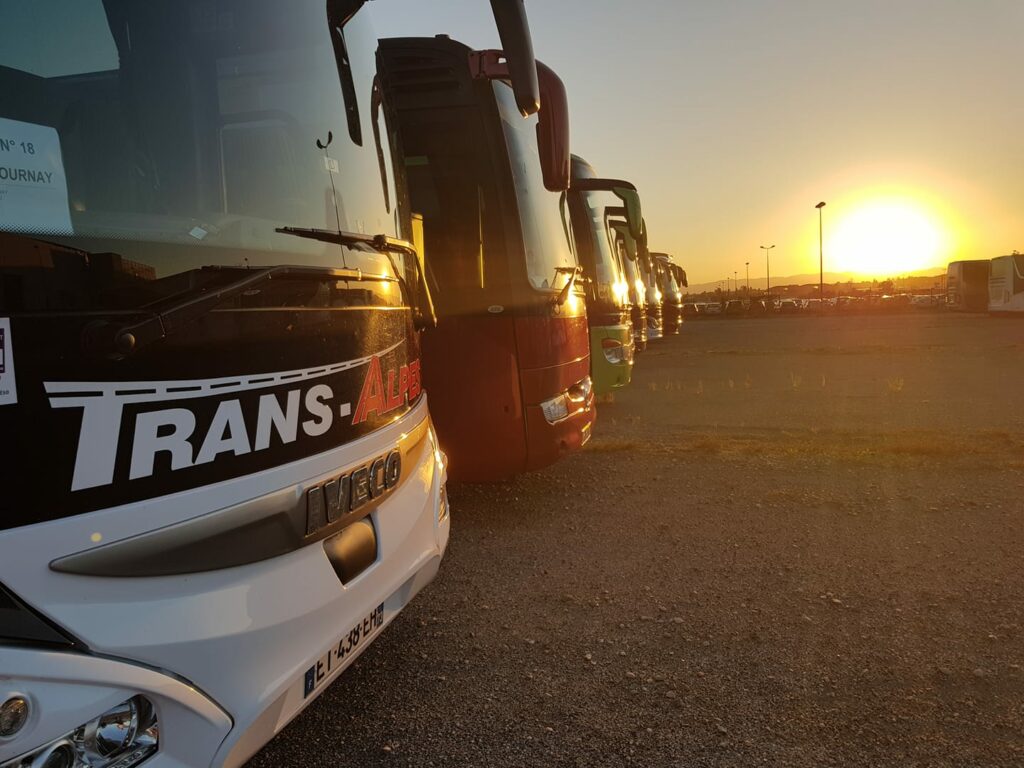 During their last evening organised as part of their congress, the Crédit Agricole entrusted us with the coach transport for their employees.
In previous years, we were already in charge of this part.
We are in charge of the overall transport plan for the South Burgundy, Auvergne-Rhône-Alpes region, and we are also on site during the event to ensure that everything runs smoothly and to deal with any problems if necessary. For this service, there were 54 coaches to transport 1500 people.