Roverway is a periodic international gathering for young people aged 16 to 22. It is an opportunity to meet and foster better understanding between young adults from different cultures and traditions. The 2016 Roverway, organised by French Scouting, took place from 3 to 14 August 2016 in France.
The Roverway is divided into two main stages:
First stage
From 03 to 10 August – the "routes in the regions" are action projects in connection with local partners, carried out by teams of 6 rovers.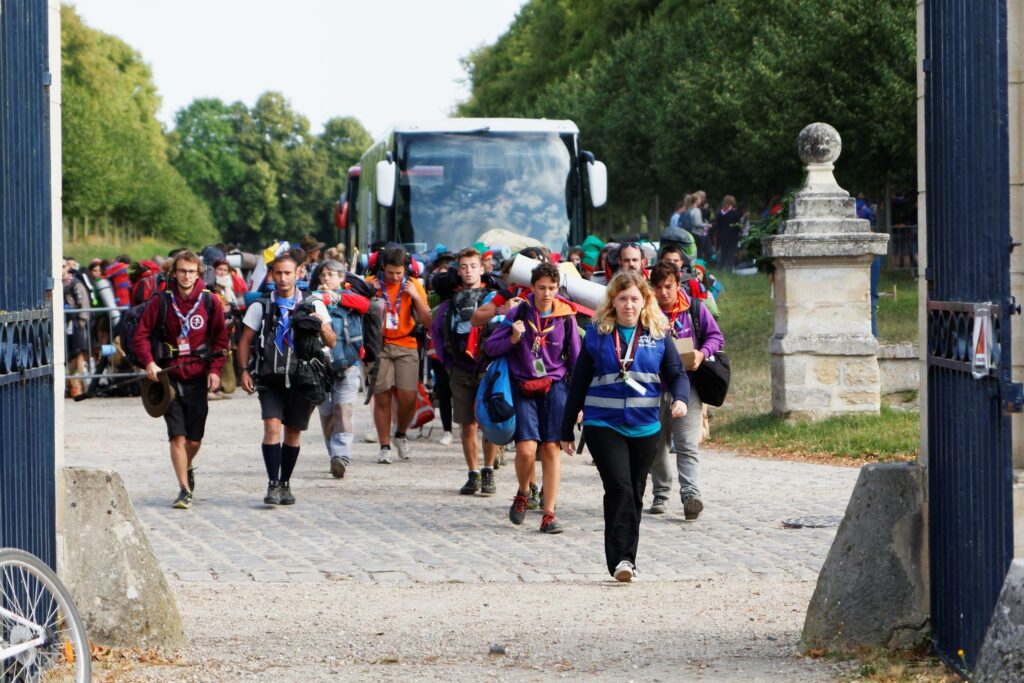 Second stage
From 10 to 14 August – gathering of all participants at the "Camp Scout à 5000", in Jambville near Paris.
Key figures by date:
On 03 August 2016, 3,864 rovers were transported on 76 coaches from 10 assembly towns to camps across the country.
On 10 August 2016, 3,488 participants were transported from their camps in the provinces to Jambville on 75 coaches.
On 14 August, 3,957 people were transported on 75 coaches from Jambville to Paris.
A total of 11,309 people were transported over 3 dates and 226 coaches were mobilised.