During the last Global Passenger Network's General Meeting in Prague in March 2020, Alexandre DELVALLEZ has been nominated member of the Committee Board, and Réunir Network implication in this passenger transport international association.
Two major actors of the passenger transport
Saybus by Réunir
Saybus has been specialised in the organisation of tailor made transport operations.
For more than 20 years, Saybus (ex-Réunir FIT) subsidiary of the Réunir network, has provided services to many clients from the public and private sectors: tour operators, travel agencies, event agencies, business travel agencies, public bodies, private companies, work councils, sport clubs, religious organisations, bus companies or trade federations, DMC and MICE agencies.
Saybus activities are gathered into four passenger transport domain:
event (cultural, sports, festival),
tourism (transfers, city tours, tours, excursions),
corporate (seminars, convention, team building),
consulting in passenger transportation services (advising in transportation operations).
Thanks to its strong network (1st network of passenger transport SME in France), Saybus provides transportation operations of any kind everywhere in France through the Réunir Network's members.
Very effective on tourism and event sectors, Saybus is partner of several organizations such as Atout France, the Fédération Nationale des Transports de Voyageurs or even the Global Passenger Network.
Global Passenger Network, an international network
Created in July 2006, the Global Passenger Network, also called GPN, is the first international passenger transport organization. Its network comprises international company specialized in passenger transport.
Since its inception, GPN kept integrating news international members sharing the same philosophy and the same commitment and quality level. The network has developed and represents nowadays 41 countries, with Saybus for France.
GPN's aim is to be the principal international organization in premium passenger transport, to guarantee high security, quality and services norms to its customers, in all the member countries. Thanks to these norms and the selection of the best international companies, GPN endeavors to promote the coach industry as a viable and eco-friendly alternative to private cars.
Saybus and GPN, a strong partnership
Saybus and GPN have met in 2018, at the IBTM exhibition in Barcelona. With the quality services offered by Saybus, its network (more than 240 operation sites divide on the French territory) and its excellence operational, GPN has chosen Saybus as a unique French services provider in its network.
Thus, from 2019, during the General Meeting in Roma, Saybus has been officially included as the French member of the network and became an actor of the GPN's development by answering all the requests heading to France.
By its implication in the network, solutions supplied, ideas proposed to develop the association and highlight the Réunir Network in France, Saybus has reinforced its position inside GPN and in the strategic decisions. Thus, the French passenger transport company is now a part of 3 committees :
Sales and Marketing Committee with Alissia BEGAG (Business developer in Saybus)
Innnovation Committee with Alexandre DELVALLEZ (General Manager in Saybus)
Partnership Committee with Alexandre DELVALLEZ (General Manager in Saybus)
This is just a beginning for Saybus, because one year later, Alexandre DELVALLEZ was nominated member of the GPN's Committee Board, and Chairman of the Partnership Committee.
Alexandre DELVALLEZ, nominated member of the GPN's Committee Board
Members of Global Passenger Network (GNP) get together twice a year in different cities in the world instead of discuss the organization's direction and goals. Also deal with different subjects such as teamwork between the members, planning of the marketing and technological interventions that guarantee GPN's success, and yet face the government questions and regulations influencing coaches industry.
During the last General Meeting, the whole 41 countries members approved unanimously Alexandre DELVALLEZ's integration, Saybus General Manager, into the Committee Board.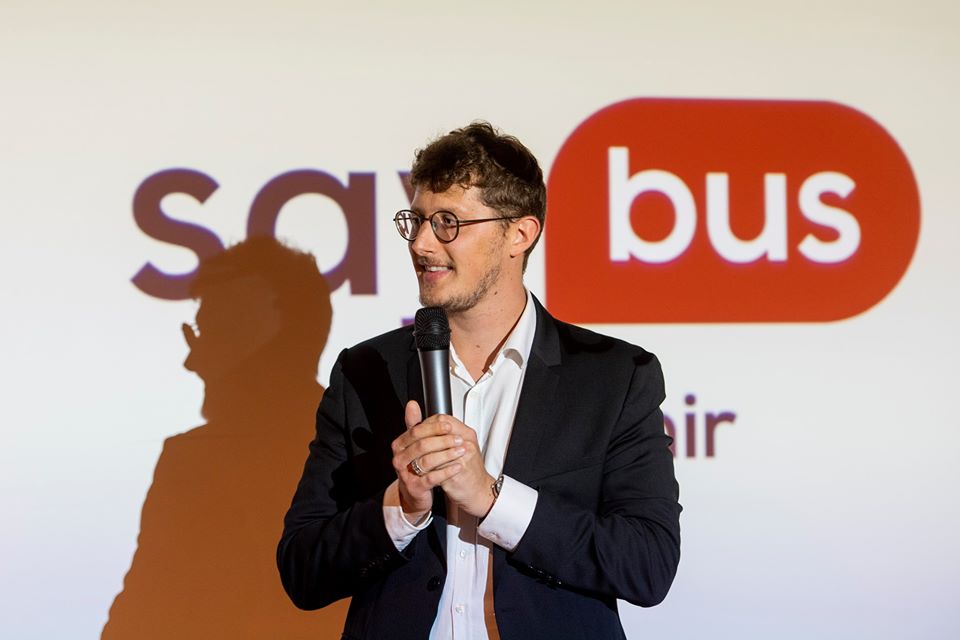 This Committee is composed of 11 people, each of them from different countries and companies, with the aims of representing the whole members and answering the international bets.
Committe Board configuration :
Mrs Agnes PASTUSZAK (Poland)
Chairman
Company : PASTUSZAK
Mr Luis PEDRERO (Spain)
Past Chairman
Company : CAR TOURS
Mr Peter WAGNER ( Germany)
Secretary and Treasurer
Company : EBERHARDT
Mr Mark ANDERSON (England)
Sales, Marketing & Technology Committee Member
Société – Company : ANDERSON TRAVEL
Mr Keith MCDONNELL (Ireland)
Sales, Marketing & Technology Committee Member
Company : EI TRAVEL GROUP
Mr Fabio FIGUS (Italy)
Innovation Committee's Chairman
Company : LINEA AZZURRA
Mrs Browyn WILSON (USA)
Meeting Committee's Chairman
Company : IMG
Mr Alexandre DELVALLEZ (France)
Partnership Committee's Chairman
Company : SAYBUS
Mr Tomas JELINEK (Czech Republic)
Innovation Committee Member
Company : UMBRELLA
Mr Bjorn RAGNARSSON (Iceland)
Sales, Marketing & Technology Committee Member
Company : REYKYAVIK EXCURSIONS
The next General Meeting will run in Lyon at the end of 2020, it's with pleasure that the whole Saybus team and the Réunir Network will receive GPN's members.
The adventure keep going for Saybus !