The members of the REUNIR network met for 3 days (12-15 October 2021) for the very first edition of the Congrès de l'Avenir Réunir (Le CAR). An event in which REUNIR invited around a hundred coach operators but also 17 partners, suppliers and the president of the National Federation of Passenger Transport (FNTV), Jean-Sébastien BARRAULT. The annual event took place in Dinard, Brittany, and it was RGO Mobilités that hosted the entire network in its region.
A moment of exchange and sharing
Various workshops were held during this Congress, in particular on issues of driver shortage, training, recruitment, career development. These exchanges made it possible to create new avenues and projects around the theme. Participants also discussed the new Saybooking reservation platform. The digital tool of Saybus, a tourist transport service company, business and events of the REUNIR network, which allows to obtain or book a coach in a few clicks.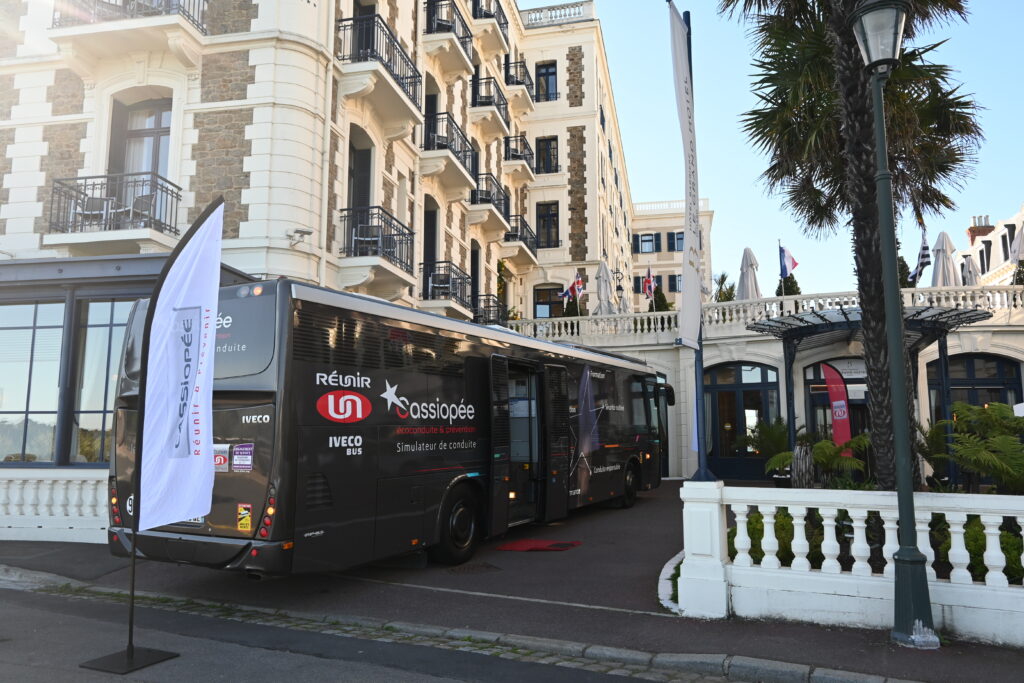 Then, workshops were also held dedicated to network partners: equipment manufacturers, energy suppliers, training organizations and even vehicle manufacturers. In parallel with these meetings, the participants also had the opportunity to test the "driving simulator". of REUNIR, the Cassiopeia training vehicle, equipped with an eco-driving simulator.
CAR 2021 was a very important event for the sector, which encountered difficulties during the year 2020. The opportunity for the members of the REUNIR network to meet, to respond to the various issues and challenges related to the activity.