On 6 June 2019, SAYBUS and the Réunir network were present at the 75th anniversary of the D-Day ceremonies in Colleville-sur-Mer and Courseulles-sur-Mer.
"During this international event, we carried nearly 3,500 American and Canadian passengers to the ceremonial sites," describes Alexandre DELVALLEZ, SAYBUS' Managing Director.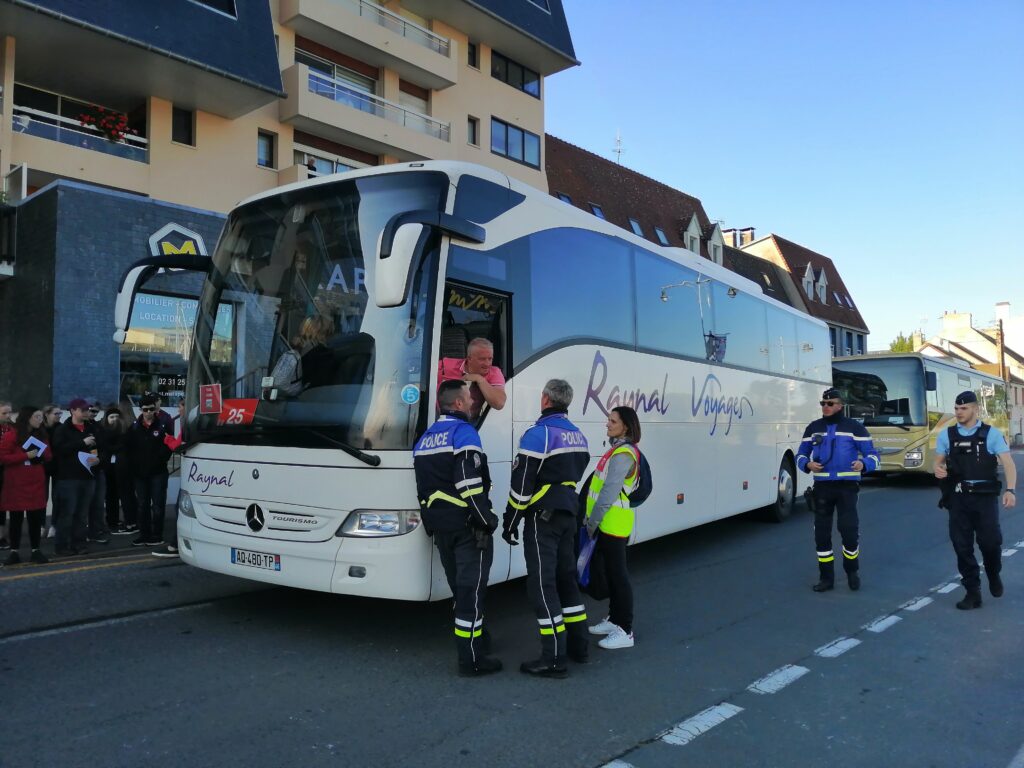 "This represented 81 drivers and just as many touring coaches. This project was a real success despite its complexity, both in terms of traffic constraints and restrictions, and in terms of the security measures implemented by the police services. He adds.
bus rental with driver
The deputy director of the SAYBUS company paid tribute to the work of all the drivers of the Réunir network. Indeed, they have shown professionalism, quality of service, adaptability and patience during this large-scale operation.
This project was carried out on behalf of the international company Education First, whose confidence in SAYBUS to carry out this major project is underlined.
"A big thank you also to the entire Réunir network for its unfailing support in this operation and to the entire SAYBUS team for its operational excellence," said Alexandre DELVALLEZ.
See you on the 80th anniversary of D-DAY!