A third of tourists name wine and gastronomy as choice motivation for a trip in France. The way of France was engage in its wine development has earned an international reputation of "wine country". What do you know about wine culture in France?
Wine tourism, what is it?
Wine tourism, is the union of the two most beautiful passion of French people: wine and rural heritage.
During a wine tour, wine lovers are going to wine estate to visit the vine, discover production methods and talking with winemakers.
Wine industry in France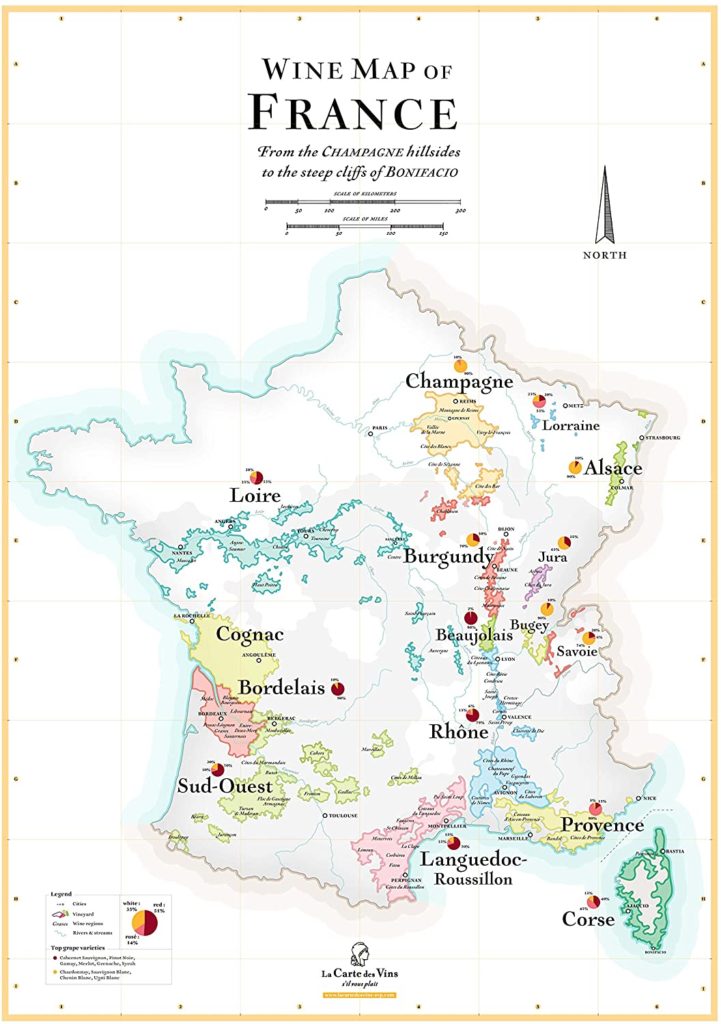 In France, wine-growing regions are major tourist destinations offering various touristic product linked to wine and vine. French vineyard produce more than 3 000 different wine over 66 departments and 16 vineyard: Alsace, Bordeaux, Beaujolais, Bourgogne, Bugey, Champagne, Corse, Jura, Languedoc, Lorraine, Loire, Provence, Roussillon, Rhône, Savoie, Sud-Ouest.
Real opportunity to highlight wine heritage, wine tourism is a chance for wine culture and France. More and more tourists or excursionists are coming to meet wine-growing holding to taste, buy, discover wine but also wine-growing region around.
This kind of tourism speaks as well as amateurs as experts, who could develop their knowledge in wine and well understand each vineyard.
There are 4 mains categories of wine tourists:
40%: epicureans, who are mainly coming to taste, buy wine, and visit the wine cellars
24%: classics, less adepts of tours in wine-growing region, and for whom wine is a part of the discovery of heritage's region but not exclusively
20%: explorers, for whom vine and vineyard are decisive reasons of the tour: they are looking for secrets and unknown addresses
16%: experts, have come to discover the history, local culture, and all the wine world
Wine tourism in France in a few figures
An attracted offering for French visitors (at 58%) as well as foreigners (at 42%). In fact, for the latter the increase of the attendance is the most outstanding: +40% since 2009, versus +29% for French customers.
According to Atout France, while they were 7,5 million in 2009, tourists who came to discover French wines and vineyards were 10 million in 2016, which representing global expense of 5,2 billion euros in 2016.
Foreign customers represent 42% of the attendance (Edition Atout France "Tourism and wine " 2010):
Belgians 27%
British 21%
Germans 15%
Dutch 11%
Americans 4%
Belgians and British represent the principal adepts of wine tourism in France (almost the half of the international visitors) but new customer, came from farest markets, particularly Asian, show a growing interest for this activity and might consolidate the sector development.
The number of visitor increases, which predict a wind of change on the proposed offer by the wine estates. For winemakers, the challenge will be to innovate without forgetting to honor their local products.
Develop wine tourism
Issues related to the wine tourism economy are important as much at increasing wine-growing region attendance, as stimulating wine sales. Between tasting, buying, visiting wine cellars or museums, wine festivals, discovery of region's heritage with a wine angle, wine tourists have abundance of choices.
Value of the French heritage
Vine and French wine have gone through centuries and have contributed of the development of a huge heritage. It creates infinite resources of stories and shows vineyard's particularity and identity.
Certification label « Vignoble & Découvertes » (Vineyard & Discovery)
Created in 2009, the certification label « Vignobles & Découvertes » allowed to tourist destination and linked providers to highlight their know-how in wine. It is assign by Atout France for 3 years, upon recommendations of the High Council of Wine Tourism and enable the customer to facilitate the organization of his tour and to guide him on highly qualified services.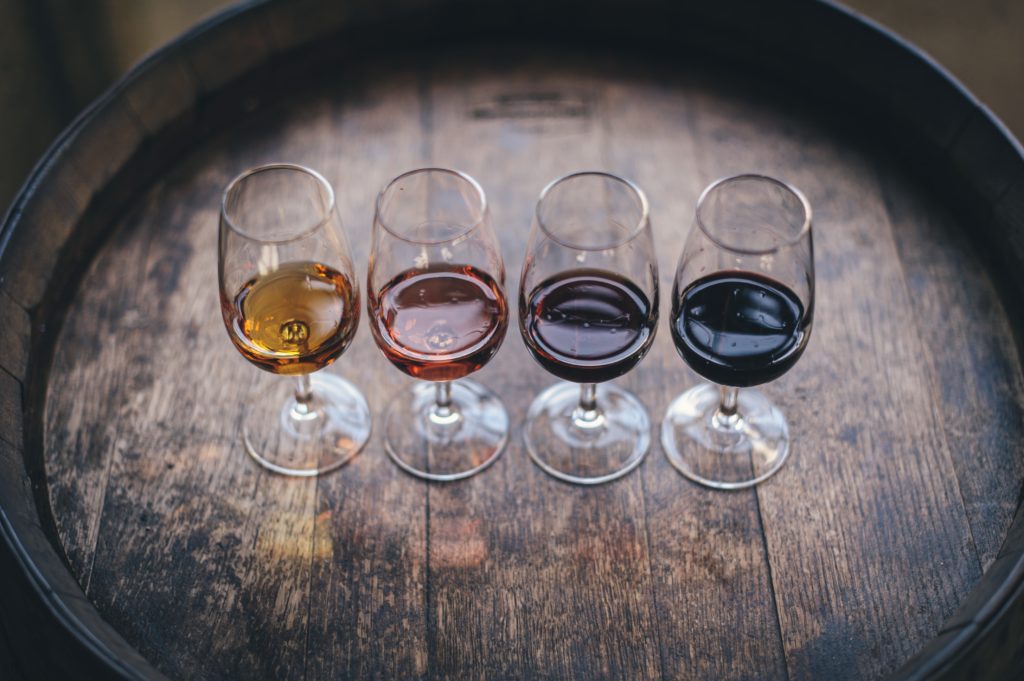 Atout France has just certify « Vignobles & Découvertes » 4 news wine tourist destination. It is « Destination Beaujolais », « d'Irouléguy, le vignoble de la montagne basque », « les Vignobles de Virdoule Camargue » and « Forez-Roannais, aux racines de la Loire ».
That makes 71, the total number of certified destinations the French territory, more than 5 000 providers in the network (accommodations, catering, wine estates, museums, etc). Atout France also explain in its press release wanted to « go further in the offer certification and the optimization of the certification label in industry development's service ».
Respond to new expectations
Largest exporter of wine and spirits in the world and first tourist destination in number of traveler, France hosted, in its vines and wine-cellars, less than half of visitors than California: 10 millions of wine tourists (with only 5 millions of foreigners) against 23 millions on the Napa Valley. How overcome that?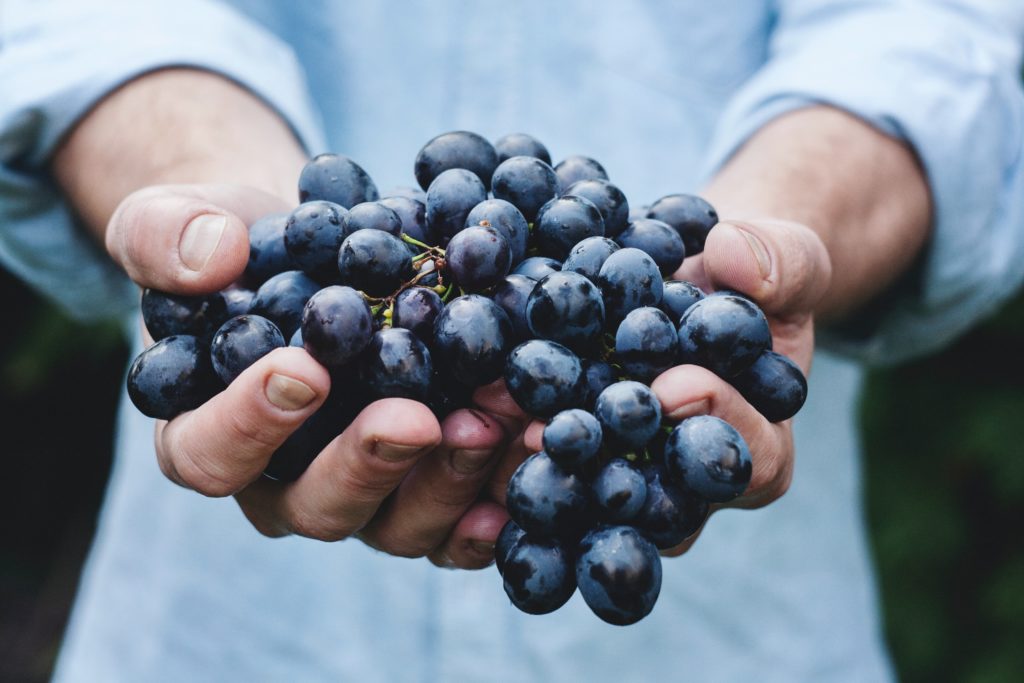 While historical city-centers and waterfronts are, in France, close to saturation, wine tourism could help to revitalize some remote territories and the search of new activities. By offering, for example, privilege moments with the winemakers to the wine tourists. Nowadays, tourists can participate a few hours to the picking, explore the vineyard by bike or by horse, perhaps overfly it at low altitude. They have the opportunity to make their own personalize label on the bottle as a souvenir of their visit. They learn to « speak » wine with a professional vocabulary. Art exhibitions, concerts, shows are oganized in vineyard.
This is a true ongoing cultural revolution: going from wine production to telling stories around wine is not that easy and wine operator are doing it more en more.
For 9 winemakers out of 10, being able to pass their knowledge is a major challenge, even though learning is not the first request of wine tourists. Challenge the more topical now, post COVID-19 for the tourism industry in France.
Wine tourism in France on COVID-19 era
Atout France has recently did a market study on wine tourism in 9 countries, including France, due to the global COVID-19 pandemic.
Due to COVID-19, the concept of wine tourism has been torment and wine-cellars and vineyards from all over the world had to reinvent their offers and services. The link between wine tourism and selling wine became more important progressively with the establishment of containment measures and the breakdown of direct selling, so important in the sales revenue of modest vineyards.
Professionals believe that containment will represent a decrease in wine selling between 40% and 50% minimum during this period. « French concentrate on emergency food purchases shift away from pleasure buying for lack of great time with friends or family (still wines -6% and sparkling wines -45%) » déclared Joël Forgeau, Chairman of Vin & Société.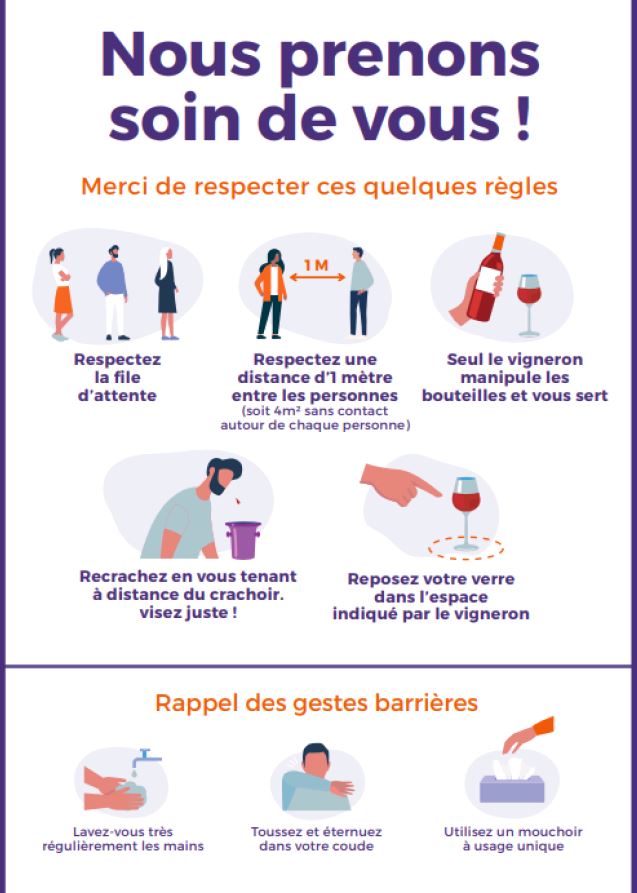 Wine tourism actors faced this period in 3 ways:
Digital, with an increase in online wine selling but also multiple initiatives to keep the link with their customers, perhaps reach new: master class, lives, virtual visits, etc
Implementation of « drives » to preserve the direct selling proximity
A big solidarity of wine-growing businesses with their territory and caregiver: production of hydro-alcoholic gel, auctions, gifts and donations to the caregivers, bottle donations to the nursing home, etc
All of them have adapted their communication strategy and are now preparing to welcome back the visitors in specific sanitary measures.
Upstream of the Tourism Interdepartmental Council of May 14th, the sector has worked to propose a good sanitary practices guide for the reopening. This process is driven by Vin & Société.
Today, following the pandemic situation, reopening views and the comeback of few customers take shape. This comeback will be, of course, very strict.
And you, which French vineyard will you discover this summer?